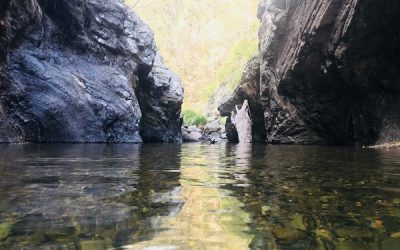 Get out of the city and spend the day swimming and hiking through the Northbrook Gorge located just an hour away from sunny Brisbane, QLD. I did this walk on an early summer morning and was back in the city by 10:30am, but you could definitely make it a whole day...
On our travel blog you will find a wealth of information that will helps you further in your travel preparation.
Whether you want to gain inspiration for your next trip or are already on route to your destination and can still use some handy travel tips.
From extensive travel routes to tips for highlights, hidden gems and other hotspots. Wherever your journey goes, we hope you find something useful or inspirational on our blog!
You can ready about our numerous travel tips in the posts listed above.
Alternatively, if you're looking for inspiration on where to travel take a look at our Destinations Guide or our Adventure Activities Guide.
Do you have a question about a travel destination or adventure activity? Do you want to guest post on 150 Countries or do you have an ultimate travel tip that you would like to share?
Please contact us via the contact form. We always love to hear from other travel enthusiasts!