You're planning a trip abroad, haven't found the right person to go with but don't want to travel alone. How do you find a travel partner to enjoy your holiday with?
It's possible that you have a best friend or loved one who is always ready for overseas adventure travel, but there is a good chance that since you are reading this article you find it a lot harder to find a good travel partner.
High time to give you some tips, because finding a travel partner, fellow traveler or travel buddy does not have to be difficult at all!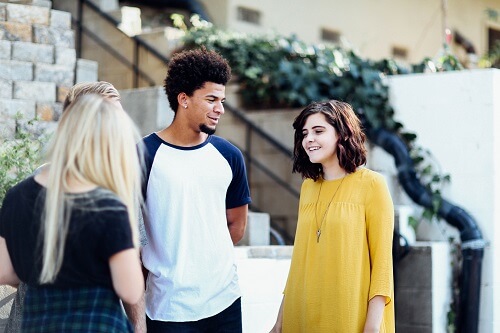 Find a travel partner for your next trip? 3 tips!
Find Travel Partner…

1. Find a travel partner during your trip

There are plenty of travelers who swear by it: Solo travels! Just go with your backpack (or suitcase) onto the plane and then see who you meet or meet on the spot.
If you sleep in hostels or take part in excursions or tours that many other people participate in, then the chances are that you will meet other travelers in no time.
So you do not have to find a travel companion at home, but you can search on the spot. And you do not have to take that "looking" too literally, because you often come into contact with other travelers in a very natural way.
Often backpackers also take the same route and you can easily travel together in a certain country. Of course you can also focus on locals, people who live in the country where you are traveling. But connecting with backpackers is a much more simple way to go about it.
You can get in touch with locals in various ways, sleep in Airbnb's at people's homes or go on excursions like WithLocals.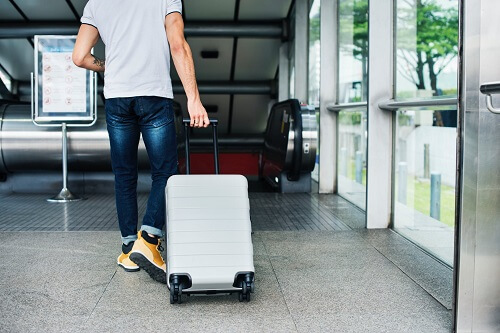 2. Make a call online or respond to other travelers who are looking for a travel companion

There are many communities online where travelers are looking for travel partners. It can be a great way to find a travel partner who is looking at the same type of adventure as you.

A word of caution – if you meet a fellow traveller on one of these online platforms we recommend that you speak to them over video chat, meet in person and even go so far as to ask for a police check. Most people are friendly and trustworthy but it never hurts to be cautious before travelling with someone you don't personally know.

Here are a list of online communities where you can find a travel buddy to join you on your next trip:

The forum of Lonely Planet – There is a forum specifically for finding travel companions

Work Away has a search function to find travel partners. You can search by country, age, gender or time travelling.

Travel Buddies has a similar search function to Work Away. Create a profile and search for your ideal travel buddy.
You can also search for Facebook groups that have communities looking for travel partners.


3. Don't want to travel alone? Join a singles group trip

Does it seem exciting to do solo travel but it's your first time and you don't want to be completely alone? You can join a singles group trip!

Now, a singles trip doesn't mean you're going to start dating people on the tour (ease-up)! For singles group travel, the idea is mainly that only travelers who are actually alone are involved.

That is to say, you do not join the tour with a friend or your brother or your pertner. Only people travelling alone will be on the tour.

This prevents you from suddenly being stuck with all sorts of families during such a group trip or getting stuck between lovey-dovey couples.

You can find singles group tours at G Adventures , Intrepid Travel or Encounter Travel.

The great thing about a singles group trip is that everything is arranged for you and you immediately have a group of travel mates around you.



If you decide to find a travel partner, we recommend the following tips:

1. If you find a travel companion online meet with them in advance

If you meet someone online and you decide online to travel together for a longer period of time, it is wise to meet up first.

Go out for a drink together or do something fun in your home country and get to know each other face to face before you plan a whole trip online.

Sometimes people are very different online than in real life, you can prevent this by first meeting at before your trip.

In any case, you do not have to do an entire overseas trip together. You can of course decide to only travel the first few days together and then see how it goes during the trip. So you have a nice start at the beginning of your trip and after a few days or weeks you can decide whether you travel together or not.


2. Ask questions and be honest about what you want

There are all kinds of travelers and once you go traveling with someone, it is useful to find out if you have a similar attitude and interests.

So ask things about the itinerary of the other person, tell each other what kind of person you are. Are you a morning person, do you like partying or getting an early night?

Also check if one or the other is a real control freak, perfectionist or that you think it's okay to let the days run on a whim. Talk to each other and find out if you really are the right travel buddies for each other.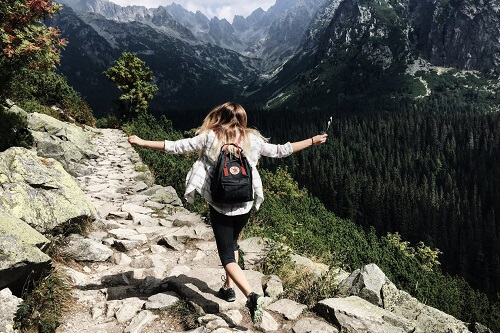 3. Do not expect too much and let the trip establish itself as it goes

Once you have found a travel companion you should not immediately expect that you will be best friends forever.

Things will establish as the trip is happening. One or both of you might end up meeting another traveller that you will prefer to travel with.

If such a thing happens, that is fine. Let things play out naturally and do not immediately set sky-high expectations for your travel partner.

Sometimes everything turns out exactly as you had expected and that is fine too!